Accomodations in Vipiteno Racines
Overnight in Northern Italy
Accommodation for 2 Adults
Equipment: Double bed, Double sofa bed, Bed linen provided, Coffee machine, Dishwasher, Cutlery provided, Shower/Bath tub, Bidet, Hair dryer, Towels, TV, Satellite/Cable, Main building
Equipment: Double bed, Double sofa bed, Coffee machine, Dishwasher, Cutlery provided, Shower/Bath tub, Towels, TV, Satellite/Cable, Main building
Equipment: Double bed, Double sofa bed, Bed linen provided, Coffee machine, Cutlery provided, Shower/Bath tub, 2 or more bathrooms, Hair dryer, Towels, TV, Satellite/Cable, Main building, South view
Equipment: Double bed, Double sofa bed, Garden, Bed linen provided, Coffee machine, Electric cooker, Cutlery provided, Shower/Bath tub, Hair dryer, Towels, TV, Satellite/Cable, Main building, South view
Tenne Lodges
from 2,240 €
Apartment hotel in Racines | Ratschings
Accommodation for 2 Adults
The mountain lodge with sofa bed is furnished with a king size bed, sofa bed (for two) kitchen corner and seating area, shower, toilet and double basin, TV and offers a balcony.
Equipment: Suite, Double bed, Sofa bed, Balcony, Living area, Kitchenette, Mini-bar, Safe, Tea/Coffee machine, Shower / Bath tub, Separate WC, Hair dryer, Bathrobe, TV, Satellite/Cable, WLAN, Main building, South view
Accommodation for 2 Adults
Living room in combination with a kitchen. Sofa bed for two persons in the living room. Kitchen with dishwasher, fridge and freezer, oven, induction cooker and coffee mashine with tabs.
2 sleeping room for two persons.
Bathroom with toilet, bidet, urinal and shower.
Equipment: Single bed, Double bed, Cot, Double sofa bed, Terrace, Garden, Handicapped accessible, Bed linen provided, Non-smoking apartment, Eat-in kitchen, Coffee machine, Dishwasher, Electric cooker, Microwave, Cutlery provided, Hob, Shower/Bath tub, Separate WC, Bidet, Hair dryer, Towels, TV, Satellite/Cable, WLAN, Final cleaning included, Main building, Panoramic view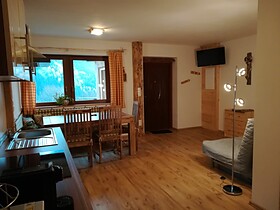 Accommodation for 2 Adults
Rieplhof
from 448 €
Farm holidays in Wiesen
Accommodation for 2 Adults
67-68 m² - in the "Parkblick" house, all held in a very romantic style using elegant flowered patterns all over. This luminous, welcoming suite has been furnished individually with the utmost attention to every detail. It has a sheltered roof terrace - complete with table, chairs and sunbed - where you can sunbathe and relax. The two separate rooms and the living area can accomodate 4-6 people. The cosy relaxing corner, the walk-in wardrobe, the desk, the flat screen satellite TV, minibar, safe, free Wifi and telephone all contribute to give you maximum comfort. In the marble bath you will find a tub and a shower, a hairdryer, and a separate toilet and bidet. We will also lend you a wellness kit with pool towels, fluffy bathrobes and terrycloth slippers.
Equipment: Single room, Double room, Suite, Single bed, Double bed, Extra bed, Cot, Terrace, Mini-bar, Safe, Shower / Bath tub, Separate WC, Bidet, Hair dryer, Bathrobe, TV, Satellite/Cable, WLAN, Main building
Accommodation for 2 Adults
Equipment: Double bed, Cot, Bunk bed, Balcony, Garden, Air conditioning, Anti-allergic room, Bed linen provided, Non-smoking apartment, Eat-in kitchen, Coffee machine, Dishwasher, Electric cooker, Cutlery provided, Hob, Shower/Bath tub, Hair dryer, Towels, Washing machine in the apartment, TV, Satellite/Cable, Internet access, Cleaning upon request, Season rental possible, Main building, Panoramic view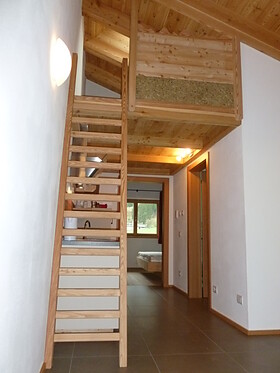 Lodging hotels
Sleeping in the beautiful landscape of Südtirol